ABOUT US
In late 2008, Adapt Secure Pty Ltd was established by former Australian law enforcement and international private security contractors.
The collective skill sets brought by the founders of the business, their employees and network of contracted industry experts has been the foundation that the company has developed upon.
Since inception, our network within the intelligence, protection and emergency response community has grown to a level that provides us with the reach to offer our services in high-risk and complex environments around the globe.
Our employees are highly trained and experienced individuals with diverse backgrounds. Their shared experience from the military, law enforcement, covert surveillance, intelligence and hostile environment security contracting provides us with a broad platform of knowledge and expertise empowering us to achieve client objectives in any operational environment.
Adapt Secure is a recognised, leading and trusted service provider in the Security and Intelligence industry.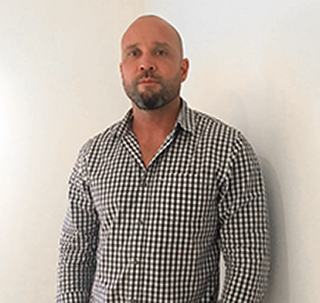 Liam Ryan
Managing Director
As a founding partner and now sole owner of Adapt Secure, Liam has 15 + years industry experience ranging from corporate security management and executive protection for large multinationals and ultra-high net worth entities to operational surveillance, close personal protection and logistics in high risk and conflict zones around the globe.
Liam's has demonstrated ability in covert and overt operations in both armed and unarmed capacities. He has extensive experience in managing and leading large teams of security, intelligence and emergency response professionals across multiple industries and operational environments.
Liam specialises in the provision of domestic and international protective services, risk assessments, logistics, operational & counter-surveillance, and emergency medical response (EMT) in high risk and complex environments.
Liam has gained operational experience across The Pacific, North and Central Americas, The United Kingdom and Eastern Europe, The Middle East, Africa and South East Asia.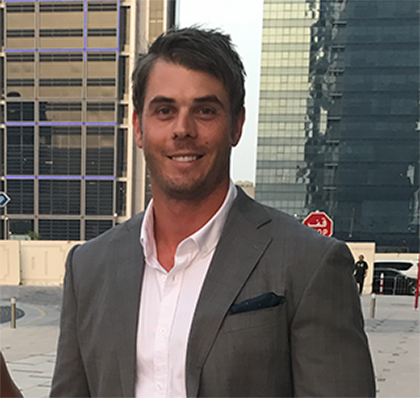 Adam Neild
Senior Consultant
Adam is currently based out of the UAE and assists with our training, international operations and client relations. Adam is a security and risk management specialist with over 15 years' experience working within high-end government and private sector security and intelligence.
With more than a decade in the Australian Defence Force, he conducted extensive Counter Terrorism (CT) operations both domestically and abroad during his time working for Special Operations Command Australia. In 2013, Adam was appointed Second in Command of the Afghan National Interdiction Unit (NIU) advisory team, where he played an integral role in training NIU members for operations and further mentored commanders during high-risk operations.
Adam specialised in surveillance and security penetration testing for installations of strategic importance to strengthen against potential threats of terrorism, sabotage and espionage. During his time working for Special Operations, he conducted countless operations of strategic, political and economic importance often in collaboration with other government police, military and intelligence agencies.
Since leaving the ADF, Adam has continued working in the private security space, contracting with numerous Private Security Companies around the world including to the Australian Embassy in Afghanistan. His posting in Kabul was as a Close Protection Officer providing armed close protection for the Head of Mission and senior Diplomats posted to Afghanistan.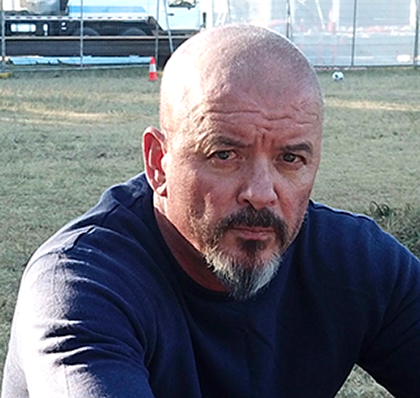 Vinnie Rovedi
Investigations & Surveillance
Vinnie possesses a wealth of experience and knowledge with a career in both Law Enforcement and the private sector spanning over 25 years. He was a member of the NSW Police Force where he served both in uniform and as an undercover operative within the Joint Drug Task force alongside the Federal Police.
Since moving across to the private sector, Vinnie has continued in the undercover, surveillance and private investigations arena and was a founding partner of Adapt Secure.
With his background in intelligence and extensive close personal protection training, Vinnie has provided risk management and close protection services to multiple ultra high net worth executives and their families both domestic and abroad.
Vinnie also provides risk management, logistics and close protection to media and NGO's across the South East Asian Pacific.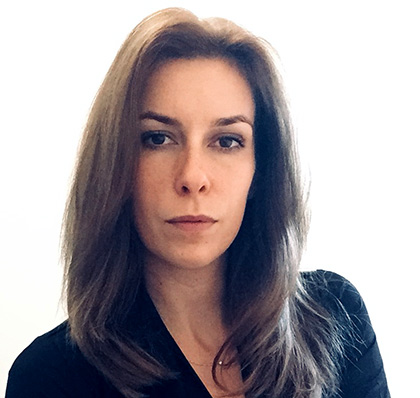 Johanna Hamdorff
Client Relations Manager
Johanna comes from a long military background serving as a Combat Medic with the Dutch Royal Army and later as a member of the Royal Australian Navy.
Johanna is a qualified personal trainer and holds a degree level education in social work. She holds certifications in Advanced First Aid and Advanced Resus/CPR. Alongside this Johanna has experience in a Primary Trauma Life supporter role and is army nursing trained.
She has completed internationally recognised Hostile Environment, Personal Security Detail (PSD), Counter-Terrorism, Tactical driving, Surveillance and Weapons Training courses alongside being current on hostile environment first responder.
Johanna also organises, manages and facilitates weapons mastery training courses in the US.
Johanna`s experience in the private sector has extended for over 7 years, and she has extensive experience in the provision of security services and the facilitation of corporate executives, VIP's and high net worth individuals. Johanna is one of the few, if not only, female Close Personal Protection (CPP) officers that also has military experience in Europe and Australia. Johanna can provide a unique and professional security service that is also family and female friendly. Johanna is fluent in English, German and Dutch.
Johanna's vast experience in both Defense and the private sector gives her a broad understanding of client's requirements and expectations making her an ideal Client Relationship Manager, security and risk management professional.
Do You Need Further Information?
See how we can tailor your Intelligence and Security solution
Security M/L - 000101064 | CAPI#411615798 | Firearms Permit - 411495740