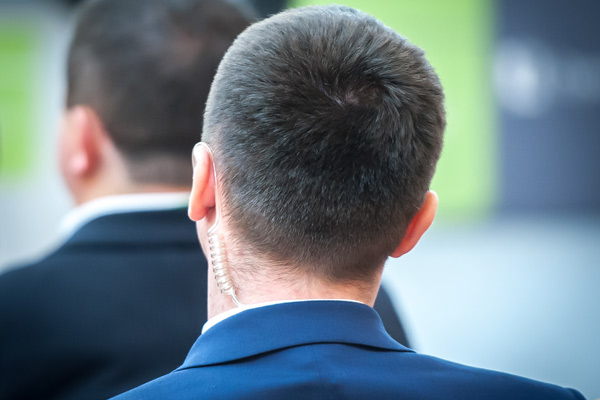 Large-Scale Security Operations
Our large-scale security operations team has provided security and incident response teams across multiple industries and environments. We provide FIFO security teams for mining clients operating in remote areas mitigating protector engagement on drill rigs, providing asset protection for equipment infrastructure or industrial disputes that impact on production. Adapt Secure also supports large-scale security teams for adventures sports, special events and the security or enclosed lands.
Venues, Events & Crowd Control
Our venue and event security team provide security and front-of-house services to some of the most elegant cocktail lounges, events, and product launches across the country. Our attention to detail, presentation, and customer service levels is a key point of difference and make us a market leading provider.
Film & Productions
With vast multinational experience working with film and reality productions, we are a valued extension to production teams working in high pressure and remote locations. We provide risk assessments, security, access control, logistics, counter-surveillance, and production safety advisors ensuring our clients are best positioned to focus on their task at hand.
Do You Need Further Information?
See how we can tailor your Intelligence and Security solution
<div class="home-box security-bg-1"><!-- [et_pb_line_break_holder] --><h1>Corporate Security Officers</h1><!-- [et_pb_line_break_holder] --><a href="/corporate-security-officers/">READ MORE ></a><!-- [et_pb_line_break_holder] --></div><!-- [et_pb_line_break_holder] --><!-- [et_pb_line_break_holder] --><div class="home-box security-bg-2"><!-- [et_pb_line_break_holder] --><h1>Static Security Officers</h1><!-- [et_pb_line_break_holder] --><a href="/static-security-officers/">READ MORE ></a><!-- [et_pb_line_break_holder] --></div><!-- [et_pb_line_break_holder] --><!-- [et_pb_line_break_holder] --><div class="home-box security-bg-3"><!-- [et_pb_line_break_holder] --><h1>Incident Response Teams</h1><!-- [et_pb_line_break_holder] --><a href="incident-response-teams">READ MORE ></a><!-- [et_pb_line_break_holder] --></div><!-- [et_pb_line_break_holder] --><!-- [et_pb_line_break_holder] --><div class="home-box security-bg-4"><!-- [et_pb_line_break_holder] --><h1>K9 Security Services</h1><!-- [et_pb_line_break_holder] --><a href="k9-security-services">READ MORE ></a><!-- [et_pb_line_break_holder] --></div>
Security M/L - 000101064 | CAPI#411615798 | Firearms Permit - 411495740