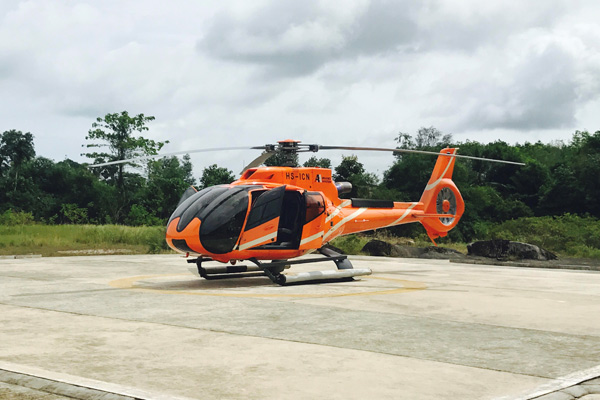 Travel Facilitation & Logistics
Security Drivers
Adapt Secure security drivers are both trained security officers and tactically trained. The combination of detailed route planning and offensive and defensive driving techniques enable our operatives to react decisively under pressure. This provides our clients with a comfortable and safe mode of transportation.
Super Yacht & Maritime Security
Superyacht and maritime security are for clients either in transit or docking at single or multiple locations. Our team is trained in maritime security operations and are well versed in the multifaceted role of a maritime security officer.
Our super yacht and maritime security officers are trained as medical emergency first responders and can coordinate communications with the extended crew or emergency services in the event of a critical incident.
Fixed Base Operator & Aviation
For clients that utilise personal aircraft or chartered jets, we provide seamless transitions from air to secure land transportation. We also service our clients by assisting with customs and border security processes.
Clients travelling via commercial aircraft are met by security operatives and escorted to pre-arranged land-based transportation.
Do You Need Further Information?
See how we can tailor your Intelligence and Security solution
<div class="home-box protection-bg-1"><!-- [et_pb_line_break_holder] --><h1>Covert Armed Cash & Valuables Protection</h1><!-- [et_pb_line_break_holder] --><a href="/covert-armed-cash-valuables-protection/">READ MORE ></a><!-- [et_pb_line_break_holder] --></div><!-- [et_pb_line_break_holder] --><!-- [et_pb_line_break_holder] --><div class="home-box protection-bg-2"><!-- [et_pb_line_break_holder] --><h1>Executive & Close Personal Protection</h1><!-- [et_pb_line_break_holder] --><a href="/executive-close-personal-protection/">READ MORE ></a><!-- [et_pb_line_break_holder] --></div><!-- [et_pb_line_break_holder] --><!-- [et_pb_line_break_holder] --><div class="home-box protection-bg-3"><!-- [et_pb_line_break_holder] --><h1>International High-Risk Secuirty</h1><!-- [et_pb_line_break_holder] --><a href="international-high-risk-security">READ MORE ></a><!-- [et_pb_line_break_holder] --></div><!-- [et_pb_line_break_holder] --><!-- [et_pb_line_break_holder] --><div class="home-box protection-bg-4"><!-- [et_pb_line_break_holder] --><h1>Travel Facilitation & Logistics</h1><!-- [et_pb_line_break_holder] --><a href="travel-facilitation-logistics">READ MORE ></a><!-- [et_pb_line_break_holder] --></div>
Security M/L - 000101064 | CAPI#411615798 | Firearms Permit - 411495740